Amkor Technology, Inc.(Nasdaq: AMKR)
http://www.amkor.com
Seoul, Korea
Industry: Semiconductors
Amkor Technology, Inc. is the world's largest provider of contract microelectronics manufacturing services. The Company offers semiconductor companies and electronics OEM's a complete set of microelectronic design and manufacturing services, including deep sub-micron wafer fabrication; wafer probe, wafer mapping, characterization and reliability testing; IC packaging design and assembly; multi-chip module design and assembly; and final testing. Amkor is also engaged in marketing the services of its affiliate - Anam Semiconductor Inc., a semiconductor wafer fabrication company.
---

CPM Holdings, Inc.
http://www.cpmroskamp.com
Waterloo, IA
Industry: Manufacturing
CPM is the world's leading supplier of process equipment used for oilseed processing and animal feed production. The Company's product offering includes a complete line of pellet mills, flaking mills, roller mills, hammermills, grinders, process control systems, and micro and minor ingredient scaling systems, as well as a broad range of ancillary equipment. The Company's products are also used in other industrial applications, including ethanol production, wood waste pelleting, refuse derived fuel applications, other waste processing and recycling, and general grinding and agglomeration of a variety of materials.
---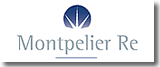 Montpelier Re Holdings Ltd. (NYSE: MRH)
http://www.montpelierre.bm
Hamilton, Bermuda
Industry: Financial Services

Montpelier Re Holdings Ltd., an insurance holding company organized under the laws of Bermuda, will write, through its insurance subsidiary, a broad range of reinsurance and insurance classes on a worldwide basis. Montpelier Re has identified the following core lines of business: property catastrophe reinsurance; commercial property insurance and reinsurance; and property retrocession reinsurance.

---


Olympus Re Holdings, Ltd.
http://www.olympus-re.com

Hamilton, Bermuda
Industry: Financial Services

Olympus Re Holdings, Ltd. ("Olympus") is a newly formed Bermuda company that will provide worldwide property catastrophe reinsurance. Losses arising from the September 11, 2001 attack on the World Trade Center, combined with hardening market conditions that were already occurring at that time, have resulted in the most severe imbalance in reinsurance supply and demand in nearly a decade. Olympus was formed to address this imbalance, with an underwriting plan focused exclusively on the property excess reinsurance market.



---



True Temper
http://www.truetemper.com
Memphis, TN
Industry: Manufacturing

True Temper is the world's leading manufacturer of golf club shafts. True Temper also operates a growing Performance Sports division which manufactures products for the premium bicycle and hockey component markets.

---